Motorhome Rentals Australia
澳大利亚Motorhome Rentals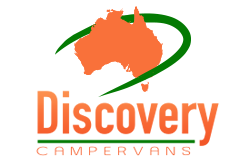 Click on the link above to compare Britz, Maui, Backpacker and Kea on one easy to use website. Save Quotes, look at the layouts and full specifications and compare prices and package inclusions.
点击上面的链接来比较Britz,Maui,Backpacker和Kea在一个易于使用的网站上。 保存行情,查看布局和完整规格,并比较价格和包裹内容。
Haven't hired a campervan or motorhome before?
No problems, the friendly staff at Discovery will treat you with TLC and run you through everything you need to know before you take your rental out on the road for your great adventure.
Regardless if you want experience the Outback of Australia, or stay close to the East Coast, Discovery Camper Rentals and Motorhome Rentals have a vehicle to suit your needs.
Campervans and motorhomes are a great way to see Australia. You have the freedom to pick and choose where you want to go, with very few restrictions. Of course rough 4WD tracks will be out of the question, but there will certainly be enough to see and do along the scenic coastal and country roads, without ever 'going bush'.
Australia is a great county to explore, no matter what part of Australia you are in, a camper or motorhome is a great way to see it.
以前没有租用露营车或露营车?
没有任何问题,Discovery公司的友好的工作人员会用TLC来对待你,并且在你将你的租赁出去旅行之前让你知道你需要知道的一切。
无论您想体验澳大利亚内陆,还是靠近东海岸,Discovery Camper Rentals和Motorhome Rentals都有适合您需求的车辆。
Campervans和房车是看澳大利亚的好方法。 你可以自由选择你想去的地方,只有很少的限制。 当然,粗糙的4WD赛道不会出现问题,但是沿途风景秀丽的沿海和乡村道路一定会有足够的空间去观赏,并且不会有任何'布什'。
澳大利亚是一个伟大的县,无论您身处澳大利亚的哪个地方,露营者或房车都是您探索它的绝佳方式。